REALTOR® MEMBERSHIP
As a REALTOR® member, you will receive NAR, CAR, and AAR benefits.

To name a few, this means you will receive discounts on travel, car rentals, business equipment, cell phones, closing gifts, computers, office products, and commercial long distance.
Additionally, you'll reap the advantage of keeping abreast of industry trends and developments by gaining access to exclusive networking opportunities, industry publications, industry web sites, and local & national industry libraries.
Lastly, becoming a REALTOR® member boosts your purchasing power. Enjoy the advantage of lower APR credit cards and higher APR yields with Savings Plans available to REALTORS® only.
Click here for a complete listing of your benefits as an AAR REALTOR®
(PDF – will open in separate window).
Click here to get the 2012 membership application now!
---
In Our Library
The Aurora Association of Realtors® library is a free membership benefit available to all members. You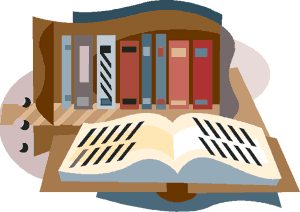 are welcome and encouraged to see what the library has to offer you – including these brand new selections…
"How to List & Sell Real Estate – Executing New Basics for Higher Profits" Book and CD.
By Danielle Kennedy
Through the years, Kennedy has helped more than 500,000 readers learn the secrets to real estate success. The newest edition helps veteran and new real estate agents alike in achieving their goals. Readers learn how to stay true to the basics while making technology work for them.
"Kiss, Bow, or Shake Hands – How to Do Business in Sixty Countries"
By Terri Morrison, Wayne A. Conaway, and George A. Borden, Ph.D.
The prosperity of modern business is contingent upon successful globalization. Globalization, by definition, requires you to deal with, sell to, and/or buy from people in other countries. These people probably speak different languages, have different cultural attitudes, and have different historical backgrounds. They cannot be deal with, sold to, or bought from in the same way as a domestic company. Multicultural awareness is a vital component of any global marketing strategy. This book addresses that challenge.
"How to Develop a Six Figure Income in Real Estate"
By Mike Ferry
Real estate agents by the thousands have used the ideas in this book to propel themselves to six-figure incomes. It's not uncommon to see a salesperson's production double within months after starting to use the tools given here. You'll find these steps revolutionary because they show you how to treat your real estate career as a business. You can then use proven techniques for increasing your productivity. Prospecting and working on your presentation skills EVERY DAY are the keys to success.
"20/20 Vision – A Focus on the Future of the Real Estate Industry"
By Charles M. Dahlheimer
Whether you are the broker-owner of a long-established real estate company, an executive officer of a major corporation just venturing into the real estate arena, or a sales associate just embarking on a real estate career, shouldn't you have some reasonable expectation that this business will still be around in twenty years – and that you will have a place in it? This book is not about certitudes, as there really are none. It is about the trends that will be shaping the real estate industry of the future.
"Landlording & Property Management – Insider's Advice on How to Own Real Estate and Manage It Profitably"
By Mark B. Weiss, CCIM & Dan Baldwi.
As appealing and lucrative as property ownership can be, it isn't an occupation to be learned through trial and error. Property owners must know and understand all the ins and outs – legally and financially – for their own welfare, as well as that of their tenants. Streetwise® Landlording and Property Management addresses all aspects of the business, from the practical to the strategic.
---
Join Now
To inquire about further details and prices for membership, please call 303-369-5549 or e-mail us .
Aurora Association of REALTORS®
14201 E. Evans Drive • Aurora, CO 80014
Tel. 303-369-5549 • Fax. 303-369-5524